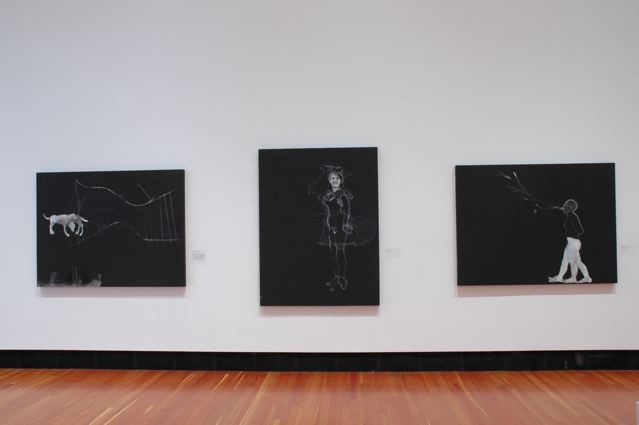 Installation shot
"Field Edge"
"Palindrome"
"Knowledge"
chalk on wood panels
45" x 58" each/approx
2009
drawn
Two Rivers Gallery
Prince George
curated by George Harris


Works by British Columbia artists that explore approaches towards drawing in a range of media. This exhibition demonstrates the inventiveness of artists and asserts the value of drawing not as a pre-cursor to something else, but as an important process in its own right.
The work shown here was produced in collaboration with artist Michael Bjornson. These drawings developed as a visual dialogue between Michael Bjornson and Kitty Blandy. This was a process-driven experience producing a symbiotic relationship between the artists.